They say "desperate times call for desperate measures."  As global lockdowns rolled out to slow the spread, so did layoffs and labor cut-backs. It's no surprise that when times are tough, criminal minds look for fast alternatives to put cash in their hands, and who falls easier prey than the elderly?
Seniors in isolation are vulnerable to fraud
"The economic strain of quarantine leads people to take advantage of others [in] a perfect storm, with economic pressure on one side and economic opportunity on the other." (Rahn 2020) Many seniors find themselves under full lockdowns with higher health risks for older and immuno-compromised folks. 
With little to no contact with family and friends, your unsuspecting loved ones and their finances could become more accessible to a "helpful" thief. According to the NIH in 2020, "an estimated 1 in 10 older adults (age ≥ 60 years) experience elder abuse annually in the United States." This only accounts for pre-pandemic cases, so we're likely to see an increase in reports as cases go to court.
What's the best way to prevent financial abuse from happening to you or your senior loved one? Even though you may not be present physically, there are ways to increase your digital footprint to make your presence felt.
How to deter elder financial abuse
Schedule a regular video check-in to report any issues

Call out of the blue to show you are frequently in touch and watch out for any unusual activity

Automate any recurring bills or tasks like grocery delivery to curb any credit card used by random errand runners 

Install a video camera doorbell and motion detector floodlight to scare off unexpected visitors (cheap ones work!)

Establish a living trust: this is one precautionary measure your team at Wilson Brown Law can help you with today and we'll go over it in more detail in the next paragraph.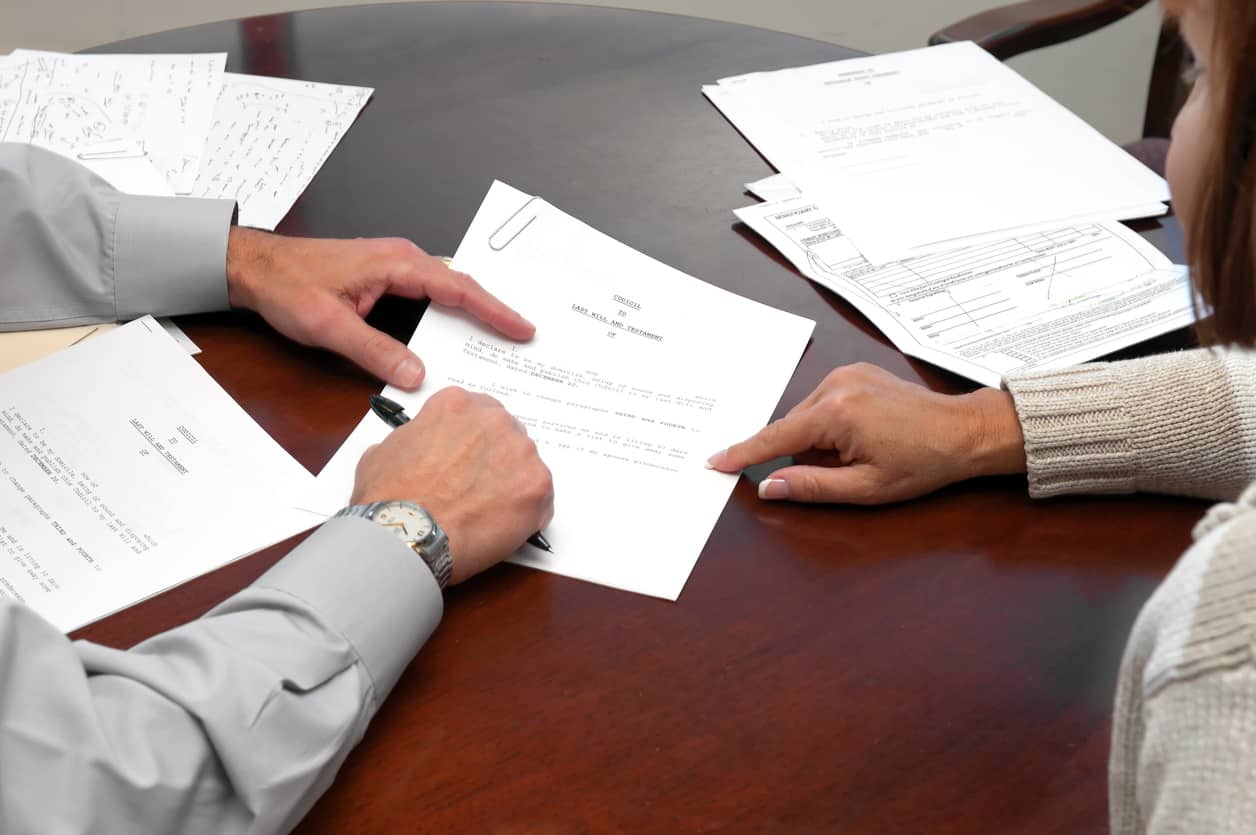 Consider a living trust
While it is up to your loved ones to decide how they handle their expenses, living trusts style="font-weight: 400;"> are a great way to ensure that their financial assets and property are protected from any unsavory characters. For example, a living trust can appoint a trustee to handle the financial responsibilities while your elderly loved one is still living. This can be especially useful if they do not have a trustworthy live-in guardian, and it can ease any arguments between relatives regarding responsibilities.
In addition, trusts typically assign financial assets, such as money or property, to specific heirs while your loved one is alive. This is a legally binding document that would take extra work to alter, thus deterring scammers. 
If you have any questions about how the Wilson Brown team can help you establish a living trust and designate a trustee for you or your elderly loved one, don't hesitate to set up a consultation with us today.
Sources: 
https://csq.com/2020/10/scott-rahn-expect-a-post-covid-19-tsunami-of-financial-elder-abuse-cases/#.YOis5hNuf0t

https://www.ncbi.nlm.nih.gov/pmc/articles/PMC7234937/
The post How to Deter Pandemic Elderly Financial Abuse & Living Trusts appeared first on Wilson Brown Law.