It's been more than a year since the life-altering SARS-CoV-2 virus made international headlines. The bright light at the end of the tunnel seems nearer as the height of the pandemic declines. But what's left hidden in the darkness is the uncomfortable aftermath of emotional damage that has led to an uptick in separations and divorce. 
Why are divorce rates rising?
Looking back, when worldwide lockdowns rolled out and remote work became a strong possibility, married couples considered it a surprise blessing in disguise albeit a scary situation globally. After all, most living beings had never experienced a global health scare of this magnitude, and the thought of spending every waking moment together seemed like a dream come true. As reality set in, a once longed-for dream turned into an absolute nightmare for some. 
According to the New York Times (2021), "consultations at the Upper West Side lawyer Ken Jewell's firm are up 48 percent." A major US online legal contract site saw a "34% rise in sales for their basic divorce agreement," with a similar interest building in both China and Sweden. Leading British law firm Stewarts reported a whopping 122% increase in divorce inquiries when compared to the same 3 month period the previous year (BBC 2020).
Reasons for pandemic divorces
The old proverb "Absence makes the heart grow fonder" became more poignant as couples' time together turned stale, but what pandemic-related contributors caused such a sharp decline in happy marriages? In short, high-stress situations can make or break relationships. Incompatibilities that external activities might normally delay surface quicker and become more imminent during times of heightened emotion. 
Any or all of the following situations below could have accelerated the already niggling itch of marital unease worldwide:
Lockdowns / social distancing restrictions

No external outlets / non-essential activities

Economic instability

Financial stress

Unemployment / less hours

Psychological strain

Cramped living accommodations

Juggling family and remote work 

Domestic abuse / arguments

Mental health problems 

Need for space
Even the best of relationships can change drastically when life throws an unexpected blow. Plans change and life paths fork in mysterious and sometimes separate ways. An Olsen twin also saw her out for a better life post-lockdown and filed divorce papers once things opened up again. "'There was nothing to wait for any more,' said Ms. Chemtob, who represented the designer Mary-Kate Olsen in her pandemic divorce from the French banker Olivier Sarkozy. (New York Times 2020).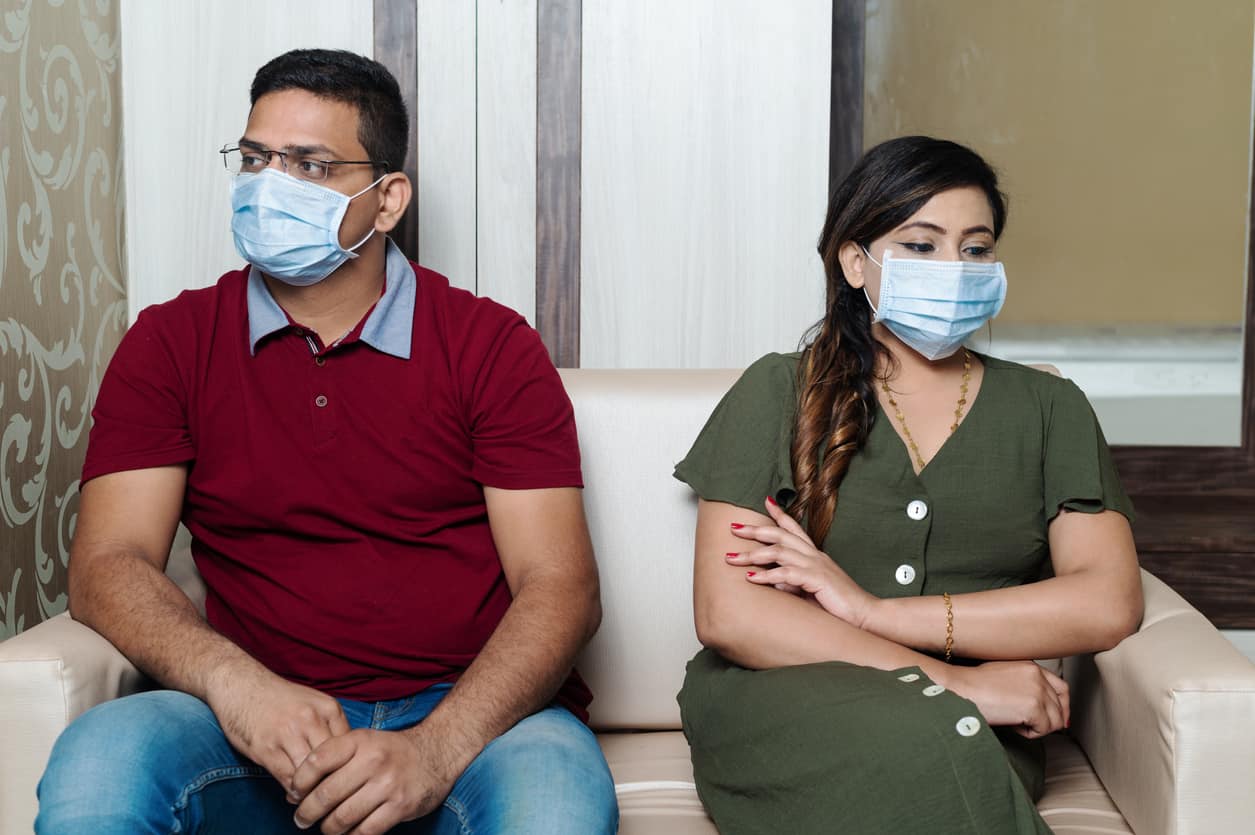 Divorce during the pandemic
It's safe to say that divorce talks are far from over as the after-effects of Covid-19 unravel and talks of strain variants continue. The silver lining of such a traumatic global event is the renewed appreciation for each waking day and the overarching desire to live the best life possible. 
Sometimes it's hard to see that when you're still in the storm, especially when a divorce is on the horizon, but our divorce lawyers can make it easier with experienced legal help to deal with the messy parts of divorces so you won't have to. With over 20 years as an established San Antonio law firm, our team is here with ample legal experience to make your proceedings as pain-free as possible. Let us know how we can help.
Sources:
BBC:

https://www.bbc.com/worklife/article/20201203-why-the-pandemic-is-causing-spikes-in-break-ups-and-divorces

NYT:

https://www.nytimes.com/2021/01/30/at-home/manage-your-divorce-expectations.html
The post Post-Pandemic Divorces on the Rise appeared first on Wilson Brown Law.