San Antonio Family Law Lawyers
Providing Effective Legal Guidance for More Than 35 Years
Wilson Brown's family lawyers in San Antonio TX can help you with a wide range of legal issues, including child custody and support, termination of parental rights, and adoption. We will work diligently to protect your best interests and ensure that you are treated fairly in court.
Family law is a substantial part of our practice. Clients often choose our San Antonio family law firm due to the sensitivity and respect of our legal representation. Family law cases are often stressful and involve conflict. At Wilson Brown, PLLC, our attorneys understand the difficulty of these situations, and their emotional effects, and are dedicated to providing you with legal advice for the best resolution.
Our San Antonio family lawyers are trained in Collaborative Law for a cooperative resolution to Texas family law matters. With the Collaborative Law process, we create a path for open communication of issues between parties and work to resolve them in a private and dignified manner for all involved.
Hire the best family law attorney in San Antonio to handle your case. Contact Wilson Brown, PLLC today to schedule a private consultation: call (210) 405-4919 to get started.
Child Support
If you're facing a child support issue, you need an experienced family law attorney who will fight for what's best for you and your children.
It can be difficult to know where to turn when you're dealing with a child support issue. You need a child support attorney in San Antonio who understands the law and who has the experience to get the best results for your family.
Wilson Brown Law has over 35 years of experience representing clients in family law matters, including child support cases. We know what it takes to get the best results for our clients, and we're ready to fight for you.
Child Custody
As family law attorneys in San Antonio TX, we have seen how a legal separation, divorce, death, parental incompetence, and various other situations can give rise to child custody hearings. Regardless of the reason for the child custody hearing, the cases are never easy.
You need a lawyer who understands the law and has your best interests at heart, especially when child protective services and other social services are involved.
Wilson Brown Law is a San Antonio child custody lawyer with more than 35 years of experience representing families in court. We offer a free consultation to privately discuss your difficult family law matters with our experienced attorneys. Contact our law office today to find out how we can help you get the best possible legal outcome.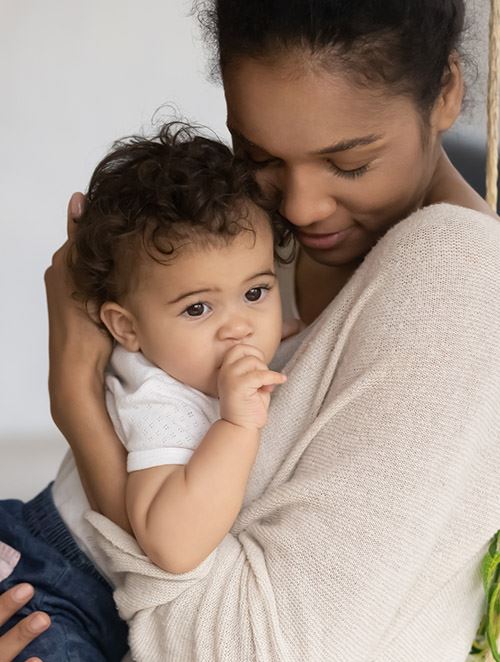 Termination of Parental Rights
Our lawyers can assist in proceedings involving the termination of parental rights in Bexar County and the San Antonio area. While sometimes these situations are voluntary, the process may be more complex if the biological parent cannot be located or objects to the termination.
Terminating a parent's rights is a big decision that the court does not take lightly, especially if domestic violence is involved. It's essential that the parent understands the legal ramifications of the proceeding.
If you need assistance with this complicated family law case, contact Wilson Brown. Our family law firm has over 35 years of experience in this legal specialization and will always fight for the child's best interests.
Does Texas recognize legal separation?

A "legal separation" does not exist in Texas. However, after a divorce is filed, a temporary order can dictate who will remain in the house and which party will be responsible for specific bills. 

Additionally, a temporary order can dictate that one spouse will pay child support to the other, and it can outline temporary visitation rights for the non-custodial parent.

In Texas, is marital property automatically divided 50/50?

Texas law does not insist that property must be divided equally. Instead, a judge will divide the community estate into a "just and right" division.

What is a "legal separation?"

Texas, unlike other states, does not recognize a "legal separation." Instead, temporary orders concerning marital issues (financial issues, child conservatorship, matters of residence) can be granted while a divorce is pending.

Can I record a phone call in Texas without telling the other person on the line that the conversation is being recorded?

It depends on which state both parties are located in.

For example, if both parties are in Texas, only one party in the conversation needs to know that the call is being recorded.