San Antonio Estate & Probate Lawyers
Experienced Legal Advocates Securing Your Legacy in San Antonio
Making a plan for your family's future is one of the most important things you can do. Understandably, many people don't want to think about their own passing, but creating a comprehensive estate plan is a critical step in protecting your family's financial security. However, if you don't have an experienced estate and probate attorney on your side, it can be difficult to make sure that every aspect of your estate plan is taken care of properly.
At Wilson Brown, PLLC, our San Antonio estate and probate attorneys understand the importance of making sure that your wishes are honored and respected when it comes to your estate. Our team of experienced attorneys can help you create an estate plan that meets all of your needs and ensures that your loved ones will be taken care of even after you're gone.
We provide comprehensive legal services related to estate planning and probate law, including:
Drafting wills and trusts
Assisting with the creation of an estate plan
Advising on tax planning to minimize estate taxes
Administering estates and trusts
Handling probate proceedings
Mediating disputes between beneficiaries or family members
Advising on guardianships and conservatorships for minors or incapacitated adults
Contesting wills or trust agreements
Defending against challenges to wills or trust agreements
From start to finish, we'll work closely with you and make sure nothing is overlooked during the process. We understand that no two situations are alike and tailor our services accordingly – so whether you need assistance drafting a will or setting up a trust, administering an estate, or settling disputes between family members, our San Antonio estate and probate attorneys are here to help.
If you're in need of experienced legal counsel for estate planning or probate matters, call us at (210) 405-4919 or reach out to us online to schedule a consultation so we can discuss your circumstances and needs in detail.
Understanding Estate Planning and Probate Administration
Estate planning involves creating a plan for the management and distribution of your assets after you pass away. At a minimum, estate planning includes drafting a will or trust, choosing beneficiaries, and appointing guardians or conservators for minor or incapacitated family members. Estate planning is critical for ensuring that your wishes are carried out and your loved ones are taken care of after you're gone.
However, estate planning can also involve more complex matters, including:
Tax planning to minimize estate taxes
Creating special trusts for family members or disabled individuals
Establishing powers of attorney
Planning for the management of health care decisions in the event of incapacitation
Choosing executor and trustees
Creating gifting plans
Creating charitable plans such as trusts or donor-advised funds
Probate administration, on the other hand, is the process of managing and distributing a deceased person's estate through the court system. This process can involve identifying and valuing assets, paying debts and taxes, and distributing property to beneficiaries. While probate can be a lengthy and expensive process, proper estate planning can help simplify the process and minimize the costs and delays associated with probate.
In other words, effective estate planning can help ease the burden of probate administration for your loved ones. By creating a comprehensive estate plan, you can help ensure that your assets are distributed according to your wishes and minimize the potential for disputes or legal challenges.
At Wilson Brown, PLLC, our experienced San Antonio estate and probate attorneys are dedicated to helping families throughout Texas build secure plans for their futures and protect their legacies. Our team understands how important this planning process is for our clients, and we strive to provide them with compassionate yet effective counsel.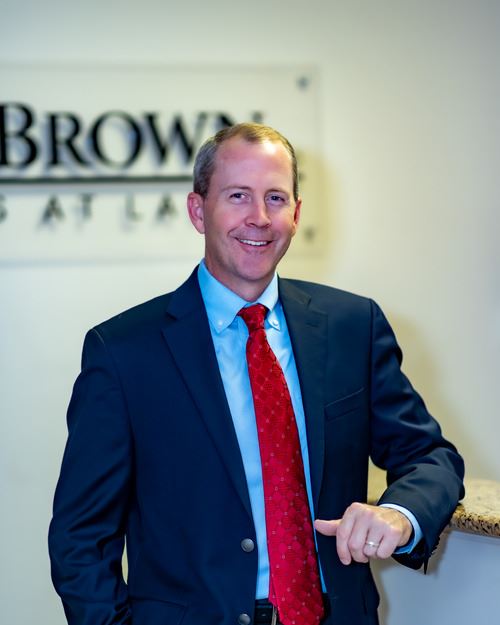 What Is the Difference Between a Will and a Living Trust?
When it comes to estate planning, many people wonder whether a will or a living trust is the best option for them. While both documents serve similar purposes - outlining how your assets will be distributed after you pass away - there are some key differences between the two.
A will is a legal document that outlines your wishes for the distribution of your assets after your death. It can also name guardians for minor children and specify other important details. A will only takes effect after you pass away, and it must go through probate court before your assets can be distributed to your beneficiaries. While a will is a common choice for many people, it does have some limitations. For example, it does not provide any protection for your assets in the event that you become incapacitated.
A living trust, on the other hand, is a legal arrangement in which you transfer ownership of your assets to a trustee during your lifetime. You remain the beneficiary of the trust during your lifetime, and the trustee is responsible for managing the assets and distributing them to your beneficiaries after you pass away. Unlike a will, a living trust does not have to go through probate court, which can save time and money for your beneficiaries. It also provides more privacy and control over your assets.
As San Antonio estate & probate attorneys, we provide a variety of services to ensure that your family's legacy is secured for generations to come. Our experienced lawyers will work with you to create an effective and comprehensive estate plan that meets your unique needs, taking into consideration all your assets, family dynamics, and other important factors. We can also help you navigate through probate court proceedings should any arise.
Can I remove an executor in Texas?

Yes, you can attempt to remove an executor in Texas for the following reasons:

Flagrant misconduct
Failing to perform the duties of the executor
Conflict of interest
Incapacity

To remove an executor, one must file a petition with the appropriate probate court and prove a good reason for the removal.

What if the deceased person owns property in multiple states?

Two probates may be required if the decedent lived in one state but left solely-owned real estate in another. This means the estate executor may have to open two probate proceedings in two states.

Do I need an attorney for estate planning in Texas?

You are not legally required to hire an attorney for estate planning in Texas. However, estate law is complicated and can have serious consequences if mismanaged.

Can I probate an estate without a will in Texas?

Yes. Texas has default inheritance rules for when a person dies "intestate" or without a will. If the decedent were married, the assets would be transferred to their spouse.
Protect Your Family's Future - Call Wilson Brown, PLLC Today
Many people think they can wait to plan their estate, but the truth is it's never too early to start making a plan. Don't leave your family vulnerable - by taking the time now to develop an effective estate plan, you can help ensure that your wishes are respected, and your loved ones are taken care of in the event of your passing or incapacity.
Estate and probate issues can be intimidating and overwhelming, especially during times of grief and mourning. The process of distributing someone's assets after their passing can feel like an insurmountable task, and the legal jargon that surrounds the issue can make it even more confusing. At Wilson Brown, PLLC, we understand how difficult this process can be. That's why we're here to provide you with the legal guidance and support you need during this challenging time.
If a loved one recently passed and you are facing probate court proceedings, or if you are ready to start creating an estate plan of your own, the experienced San Antonio estate & probate attorneys at Wilson Brown, PLLC are here to help. We'll take the time to understand your unique situation and provide compassionate yet effective counsel at every step of the process. Our sympathetic and professional team is here to provide compassionate legal guidance that will help you make informed decisions about your family's future.
Whatever your estate or probate needs, don't hesitate to call us today at (210) 405-4919 or contact us online to schedule a consultation so we can help you protect your family's future and secure your legacy for generations to come.