San Antonio Adoption Lawyers
Adoption Lawyer Serving Bexar County
Adopting a child can be a wonderful experience, but it is important to make sure that all of the legal requirements are met. Wilson Brown, PLLC can help you adopt a child in San Antonio, and we will make sure that the process goes as smoothly as possible.
Domestic Adoption
If you're considering adoption, you may not know where to start or what your next steps should be.
Adoption can be a long and complicated process. There are many things to consider when making the decision to adopt a child, such as what type of adoption you want and where to find eligible children for adoption.
Wilson Brown Law is here to help make the adoption process as smooth and stress-free as possible for you. We are experienced domestic adoption attorneys in San Antonio who can guide you through every step of the process, from finding eligible children for adoption to finalizing your adoption.
International Adoption
International adoptions are rewarding, but they bring added complexity. Once you've completed all of the intercountry adoption processes in the country of origin, the child comes to the United States, and the process involves another step: the confirmation adoption here in the U.S.
A San Antonio international adoption lawyer who has experience with confirmation adoptions can help move things along quickly, and ensure that the process is completed properly. Additionally, some countries impose post-adoption requirements following immigration to the United States, and it's important for the family to comply with these requirements to protect your rights as adoptive parents.
Wilson Brown Law is here to help make the adoption process easier for you. Our experienced attorneys will guide you through every step of the process and answer any questions you may have. We offer international adoptions services in San Antonio and throughout Texas.
---
Contact us online or call (210) 405-4919 to speak with an experienced San Antonio adoption lawyer today.
Have Questions?
We Have Answers!
Can I adopt the baby of a pregnant woman who is willing to give up her baby to me?

Yes, but this process requires the assistance of an experienced adoption lawyer in Texas. Even if parties agree to the adoption, there are many state laws to consider regarding the health and welfare of the child.

Can I adopt my grandchild?

If neither parent wishes to retain parental rights, the grandparents can adopt the child. If the child's parent doesn't want to or cannot serve in a parental role, the court may award temporary or permanent conservatorship to the grandparent.

Can I adopt my stepchild if the other biological parent still has parental rights?

You may not adopt your stepchild unless the court terminates the child's other biological parent's rights.

Should I adopt my stepchild?

A step-parent may not make decisions about the child's health care or have the right to visit the child in the hospital. 

However, sometimes a step-parent has a closer relationship with the child than the biological parent. If you wish to formalize the relationship with your stepchild into a "permanent legal pond," you should consider adopting.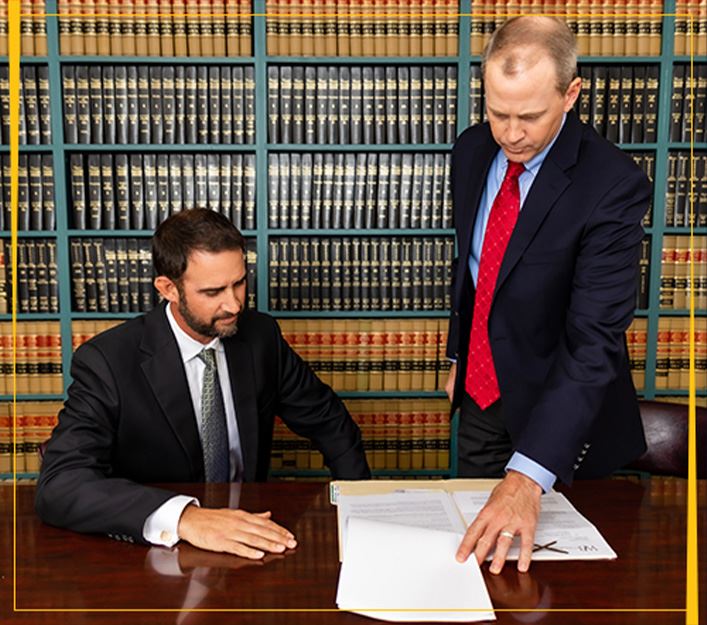 Uncontested & Contested Adoptions
A contested adoption is when at least one party involved in the adoption process does not agree to it. An uncontested adoption is when all parties involved agree to the adoption and there are no disputes.
If you are looking to adopt a child and need legal assistance, it can be difficult to know where to turn. Adoption is a process that can be fraught with difficulty, especially if there is disagreement among the parties involved.
Wilson Brown Law is here to help. We have extensive experience in both contested and uncontested adoptions, and we will work diligently on your behalf to ensure a smooth adoption process. Contact us today for a free consultation.
Grandparent & Step Parent Adoption
In the modern world, adoptions take many forms – including adoptions by grandparents and other family members, or even stepparent or non-relative adoptions. A domestic adoption even by a relative may require a home study, and the legal process for a relative or stepparent adoption can be complex in the event of a contested adoption.
Work with a San Antonio adoption lawyer, like the experienced professionals here at Wilson Brown, PLLC, to help ensure your adoption process goes smoothly. Don't risk missing an important legal hurdle, or getting bogged down in a complex adoption process that drags out into months or even years – work with the pros to resolve the process quickly and smoothly so you can focus on your new family member.