We understand how painful divorce can be under any circumstances. But divorce, where one or both parties are active military members, can be painful and complicated. So whether you are a military member or a military spouse, reach out to Wilson Brown, PLLC. Our team features an experienced military divorce attorney, a specific branch of family law.
How Is Military Divorce Different?
When a party in the divorce is active or retired military, the divorce lawyers need to have experience with the legal issues that may result from this type of case. Here are a few of the ways the divorce process may be different for members of the armed forces.
Servicemembers Civil Relief Act
Military divorce sometimes features unique circumstances, primarily if one spouse is serving away from home or in a foreign country. This is one reason the federal government enacted the Servicemember Civil Relief Act. This piece of federal legislation protects active-duty military members from being divorced by their spouses without their knowledge.
An active-duty military member must be served with divorce papers in person. Also, a divorce can be postponed while a service member is on active duty and for an additional 60 days after their return. However, service members can waive these protections if they want to proceed with the divorce as soon as it is filed.
Child Custody and Child Support
Child custody matters become even more complicated in a military divorce – especially if both spouses are military members.
Texas law states that it is typically in the child's best interest for both parents to have the opportunity to take an active role in parenting. However, the rules become complicated for military parents because there are no federal laws overseeing this situation – and the home state may have different regulations than Texas does. In addition, in some cases, a service member's deployment or record may be used against them in a custody case.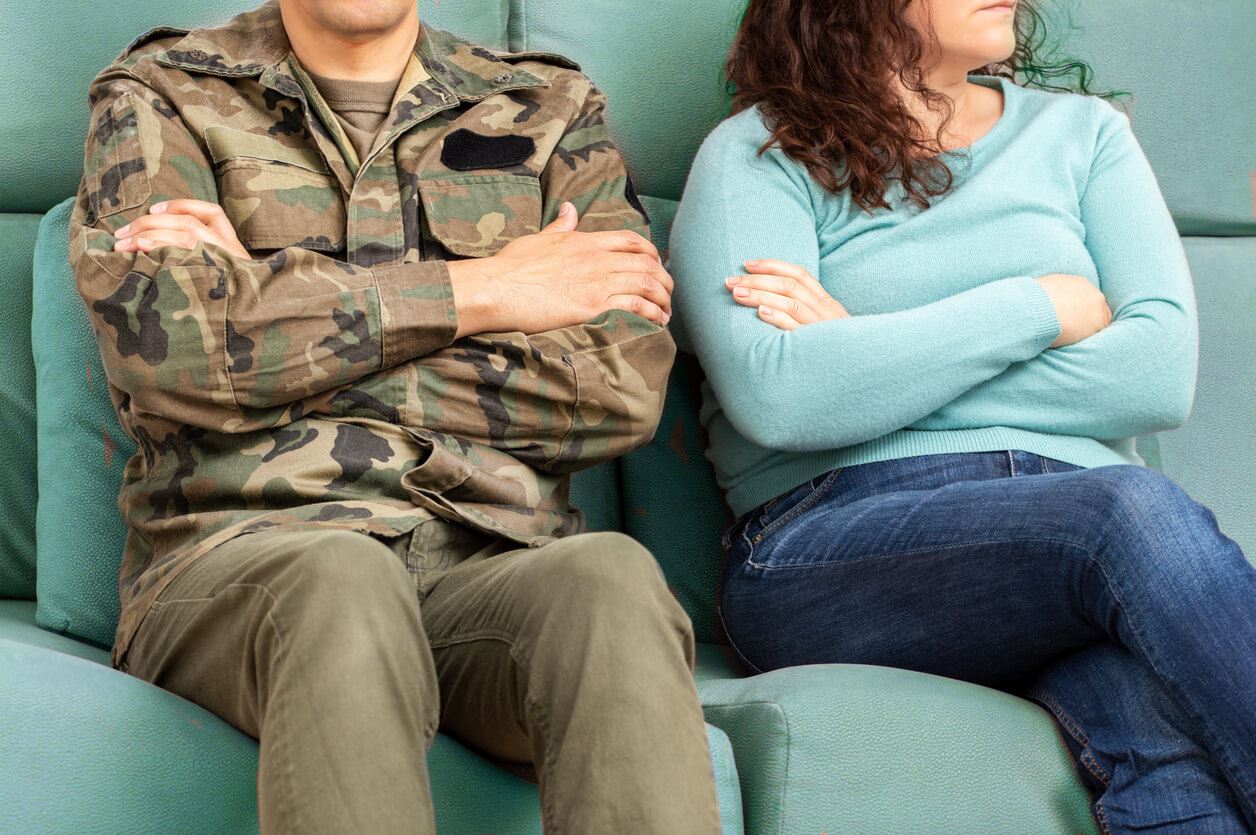 Residency Requirements
Another complication of military divorce stems from residency requirements.
To file in Texas, you must have been a "domiciliary" of the state for at least six months prior, as well as a resident of the county that you are filing in for at least 90 days. However, a military service member who chooses Texas as their domicile may meet residency requirements regardless of where the military takes them.
As you can see, residency requirements are complicated, which is why you need to hire an attorney with experience in these legal matters.
Military Benefits
Another aspect of divorce proceedings unique to military marriages is military benefits, such as military retirement, base privileges, and other benefits. Therefore, your divorce lawyers must understand the legal rights of the military spouse, which doesn't come up in civilian divorce.
Contact Wilson Brown, PLLC – Experts in Military Divorces
No matter the circumstances, dissolving a marriage is a significant life event that could impact your family and your finances for the rest of your life. That's why you need to hire military divorce attorneys to oversee the proceedings.
Contact Wilson Brown, PLLC, for a free consultation.
The post Military Divorce: Hiring an Lawyer, the Process, and Costs appeared first on Wilson Brown Law.